The world of blockchain and cryptocurrency is specialized and complex, and it is rapidly expanding into the business landscape, creating a demand for qualified, skilled, and experienced talent. Since it is still relatively new, the candidate pool is limited, making even those with a brief background strong candidates for professional opportunities.
Getting in on the ground floor to sort of get things started and keep them running in what is an evolving industry is wise. There are no signs the growth will stall, allowing for a lucrative career.
How do you capture the attention of leading businesses responsible for developing and publishing the goods and services people use daily? A web3 recruiter works to bring together the best organizations with the most qualified applicants to build a dynamic team.
When representing an applicant, a specialized recruiter with in-depth knowledge of the field will recognize their skills. The primary focus will be on expertly and personably presenting these qualifications to an organization, showcasing the applicant's ability to seamlessly integrate into the company's culture.
Tips On Getting Hired with a Web3 Business
Web3 continues to expand with demand for knowledgeable and experienced talent. Business leaders work with recruiters to search for the most qualified and skilled in the field. How do you get noticed by the companies that offer an exceptional opportunity?
Specialized recruiters in the field work diligently to match the high-level candidates possessing distinct personalities with organizations offering challenging positions with growth opportunities progressing far into the future, which would describe any web3 position.
Your personality should fit the business environment, its culture. Learn steps for getting hired in web3 https://blog.kickresume.com/how-to-get-a-job-in-web3/ and follow here for what a recruiter in the industry will expect of you as the applicant for the greatest chance at success.
Organizations typically require a well-constructed portfolio showcasing a minimum of five professional projects. Each project should be accompanied by links detailing the work performed. The experience presented should be directly relevant to the specific role you are seeking within the web3 field.
If you haven't had the opportunity to complete five projects, do not let that discourage you from applying. Candidates with brief yet high-quality experience are also viewed favorably.
A portfolio should include links to articles or blogs that you create based on your learning experiences with web3 (if possible), the skills you gain, how you're applying these, and projects you're completing.
The priority will be to keep the blog current to encourage interest and followers, particularly prospective employers. When business leaders start to notice and they will since talent is highly sought, you could receive feedback.
An organization will expect a resume to accompany the portfolio with experience and skills pertinent to web3 technology and the type of position you want in the field specifically. Resumes presented to recruiters or directly to companies should be current; anything outdated or irrelevant should be removed.
The document should be meticulously edited to ensure it is error-free, with impeccable spelling and grammar. Prior to applying for a position in the web3 industry, knowing how to code is a prerequisite. If you are unfamiliar with coding, you will need to learn.
For those looking at engineering or developing positions, coding in "C++, Python, and JavaScript" are common languages in the field. Contract writing for Ethereum requires a separate language, Solidity.
Also, the primary technology in web3 is machine learning. Those entering web3 will need experience with "machine learning theory and technique application using a real-world app."
Plus, blockchain is a significant component of web3 making knowledge of technology critical. You can find more information about web3 on this link.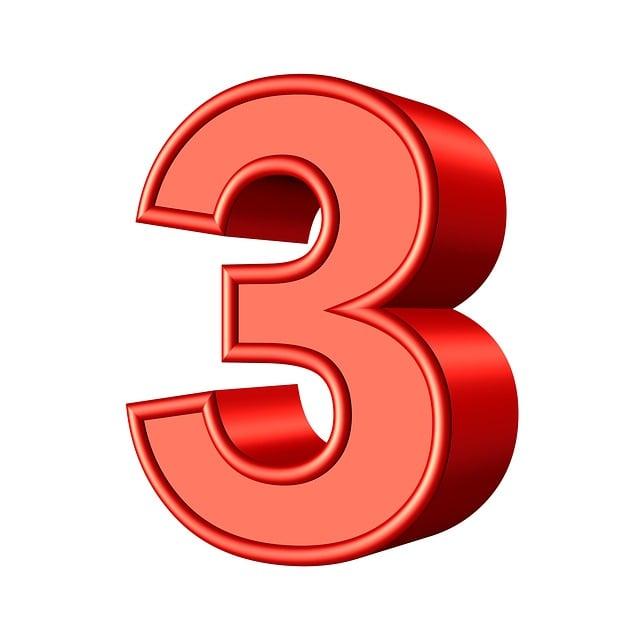 Regardless of the industry, networking is key to obtaining a position whether you are in the starting phase of your career or a seasoned pro. While recruiters match you with organizations, you can do your part by learning about the businesses.
Find out who the primary is and connect with them via social networks, their website, or visit networking events to make yourself visible. The greater the number of business contacts you make, the more opportunities will present themselves.
Final Thought
How does a candidate get noticed if they don't have years in the industry but, instead, are a quality applicant with a brief history? Web3 recruiters know how to show organizations that these talented prospects answer their business's professional needs and fit with their company culture.
The possibilities in web3 are countless, it's a matter of taking the opportunities, and risks, as they present themselves and growing with them.
The indication is that the long-term return will be significantly worth it regardless of whether starting at ground level and progressing gradually or moving into a seasoned position with an established organization.
Web3 is still relatively new but recruiters specializing in the field are capable of bringing together dynamic teams comprising talented candidates with top organizations.